Description
Immerse yourself in a bigger view that still fits comfortably in your hand. Galaxy S8 and S8+ break free from the confines of bezels, offering a smooth, uninterrupted surface that flows seamlessly over the edges. To do this, we completely redesigned the phone from the inside out. And we embedded the home button under the screen, where it stays hidden until you need it. So you get a bigger, unobstructed view without a larger phone.
Beyond the bezel
The Infinity Display sets a new standard for uninterrupted, immersive experiences. It enables an expanded screen size without necessitating a larger phone. So while the view is grander, Galaxy S8 and S8+ feel small in your hand, making them easy to hold and use.
You'll immediately notice the comfortable grip of the smooth curves in your hand, which allow you to hold on easily while you watch movies on the larger screen. And important shortcuts are a swipe away, as the edge screen is available on both the Galaxy S8 and S8+.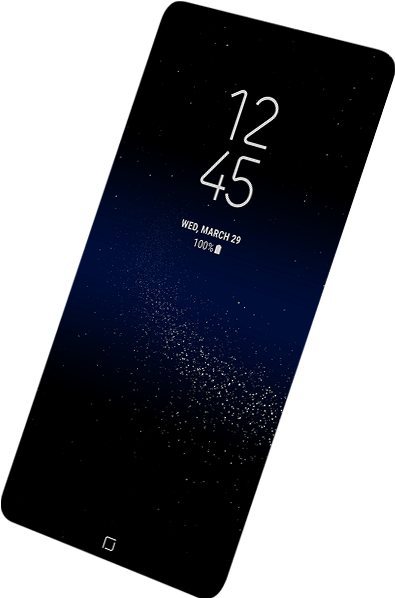 Sleek all around
Complementing the uniform front is the equally smooth silhouette on the back. The rear camera sits perfectly flush with the surface for a visually tranquil profile.
Video showing how the rear camera sits perfectly flush with the back of the Galaxy S8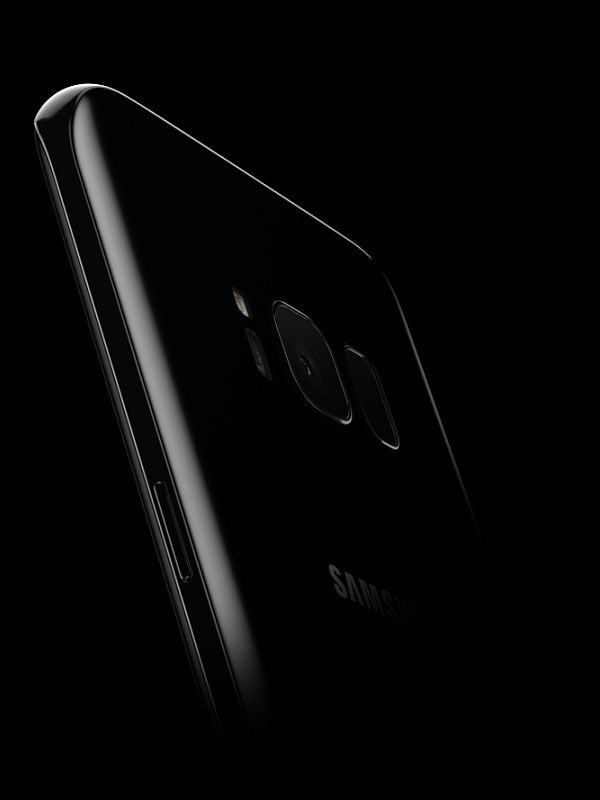 Be it movies or games, you'll get drawn into the action on the Galaxy S8 and S8+ screens. Not only are they the biggest, most immersive displays for mobile devices of these sizes, with the 18.5:9 display ratio, you get the whole scene on your screen.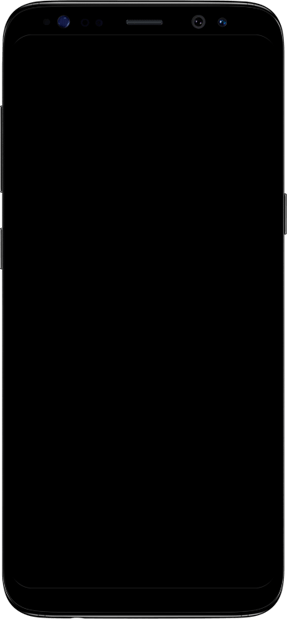 *Infinity Display: a bezel-less, full-frontal, edge-to-edge screen.
*Default resolution is Full HD+ and can be changed to Quad HD+ (WQHD+) in Settings.
*Measured diagonally, the Galaxy S8 screen size is 5.8" as a full rectangle and 5.6″ when accounting for the rounded corners, the Galaxy S8+ screen size is 6.2″ as a full rectangle and 6.1″ when accounting for the rounded corners.
Text while you watch a movie or make a list while you browse. You're able to multitask efficiently due to the bigger screen, and you can choose what your focus is by easily resizing the windows. And when just one thing has your attention, you'll see more of the article or your social media feed, so you scroll less.
The new navigation keys are no different from the physical ones you're used to. Only they're now beautifully inconspicuous—until you need them. The home key is where it normally is, and it works just as usual with a simple press.
Pressure Sensor
Press for the home button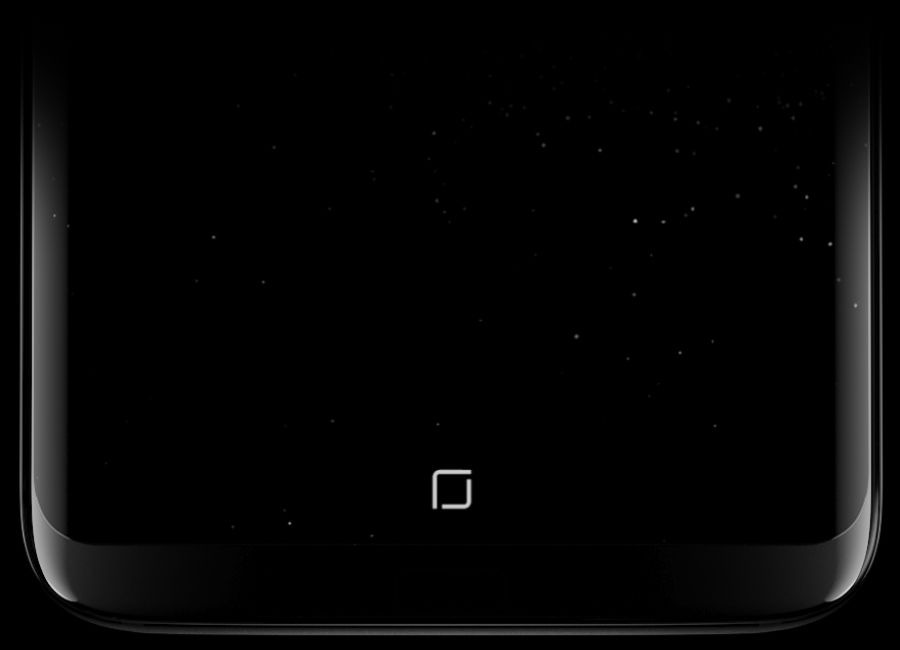 Video where the pressure sensor is shown in a deconstructed Galaxy S8 and then the parts come together as one complete phone and then the phone stands up to show the home key on the front
Camera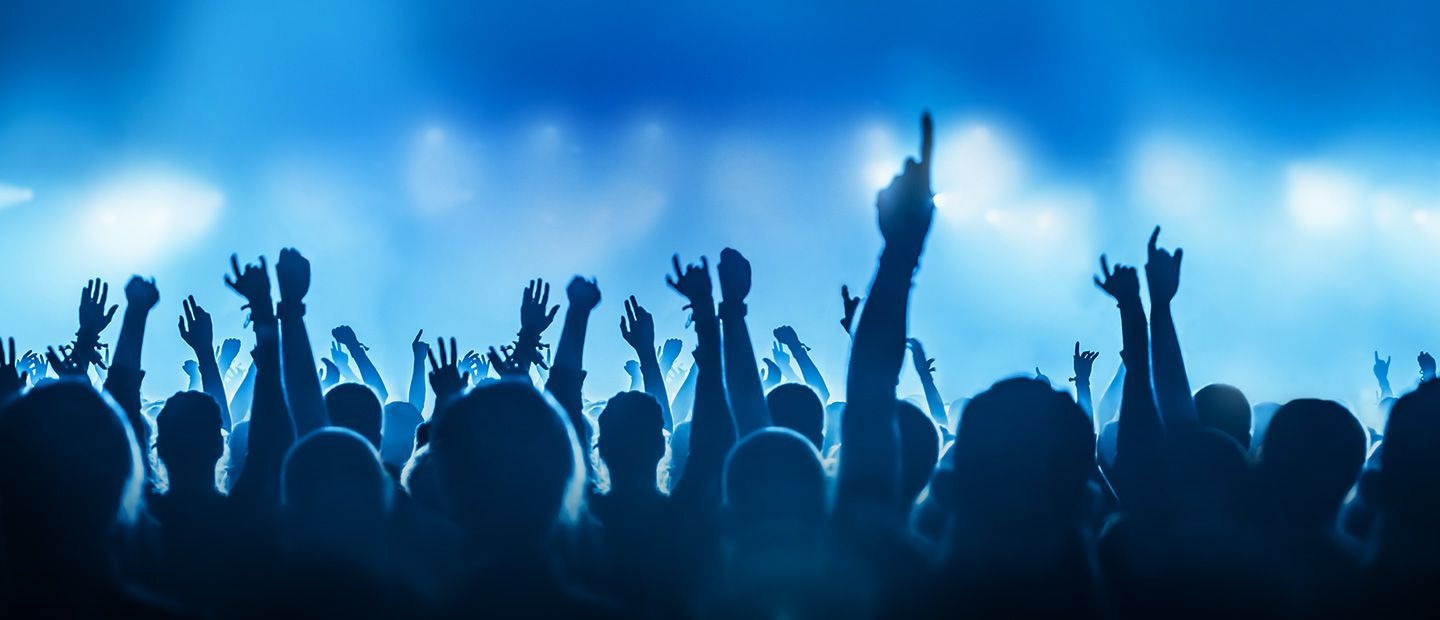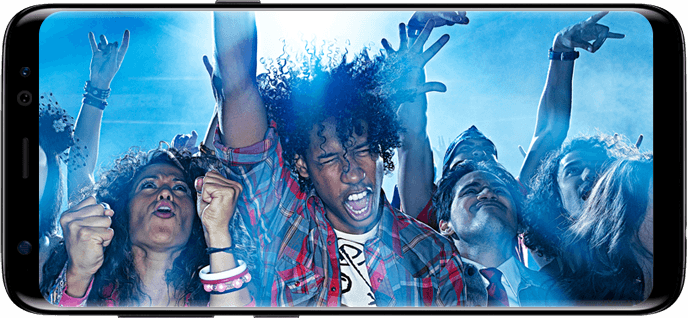 Most smartphone cameras work best during the day. But your life is 24/7. So we built a camera that works day and night, and we made it even better for the Galaxy S8 and S8+. The front and rear cameras are so fine-tuned that your photos come out bright and clear—even when there's very little light.
Selfies are done right
Turn on the selfie camera and take photos that everyone will want to share. Smart Auto Focus tracks face, so whether you use your arm or a selfie stick, everyone in the shot will be in focus. And enhanced multi-frame image processing keeps all the selfies crisp and clear.
*On-screen image taken with Galaxy S8 or S8+.
Front Camera

8MP
Lens

F1.7
Smart Auto Focus

AF
Capture the night
The dark is no match for Galaxy S8 and S8+'s rear camera. The bright F1.7 lens and large 1.4µm pixels bring in more light when there's not enough around. So what you see is what you'll get in the shot.
*On-screen image taken with Galaxy S8 or S8+.
Dual Pixel Sensor

12MP
Lens
F1.7
Video

4K
When you're quick enough to capture the moment, you need a camera that's just as fast and focused—like the Galaxy S8 and S8+ camera. It focuses as swiftly as your eyes do use its Dual Pixel sensor, bright lens, and wide aperture, delivering photos that are crisp and vivid.
*On-screen image taken with Galaxy S8
Memories, crystal clear
The stars aligned for that picture-perfect moment and with the Galaxy S8 and S8+'s camera, that moment is yours to keep. It uses enhanced image processing, taking multiple shots and combining them into one high-quality photo. All you have to do is press the shutter.
*On-screen image taken with Galaxy S8
The rear camera sits flush with the back for a seriously smooth profile.
Video where a deconstructed rear camera is shown to collapse into the phone making the camera sit perfectly flush with the back of the Galaxy S8

Security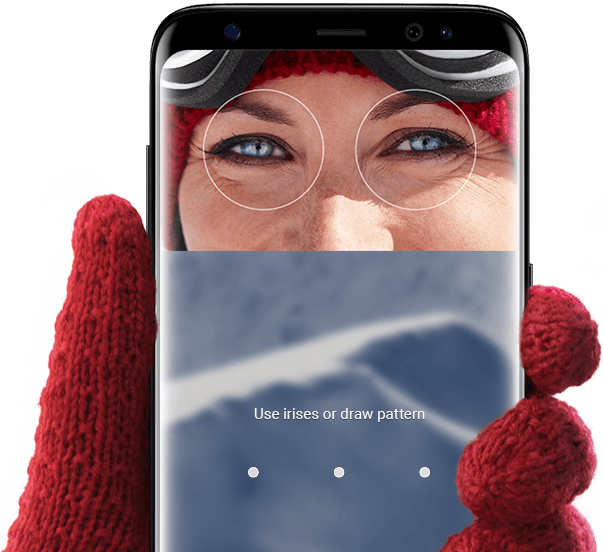 We care deeply about your privacy. So we put in place effective mechanisms that prevent unwanted snooping while making it surprisingly convenient for you. There's iris scanning for airtight security, face recognition for unlocking your phone right away, and defense-grade security that stands guard around the clock.
The patterns in your irises are unique to you and are virtually impossible to replicate, meaning iris authentication is one of the safest ways to keep your phone locked and the contents private.
Life is so much easier and simpler without the trouble of having to remember one more password, one more PIN. And that's why the Galaxy S8 and S8+ come with three easy ways to unlock your phone.
Iris Scanner
Open your eyes
Hold up your Galaxy S8 or S8+ and align your eyes with the twin circles on-screen to scan your irises. Your phone is unlocked with a look.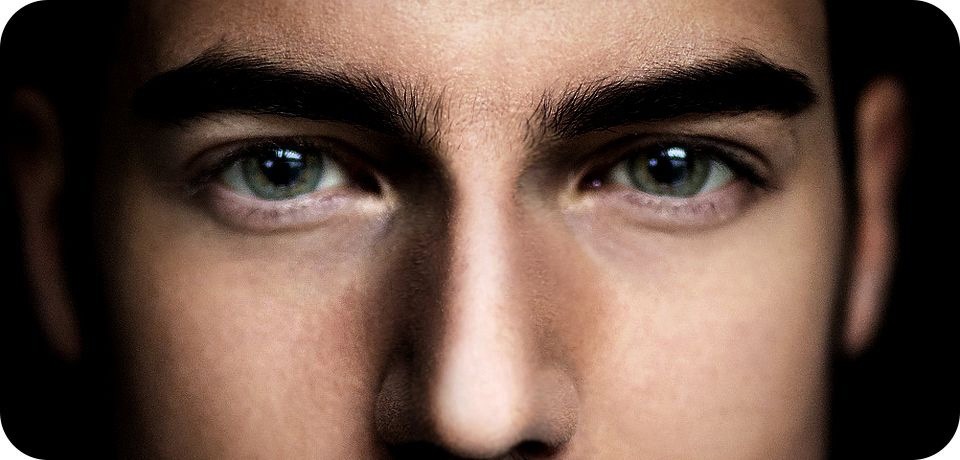 Iris scanning
Fingerprint Scanner
Open with a touch
As you pick up your Galaxy S8 or S8+, your finger goes naturally to the fingerprint sensor on the back and it's unlocked in one seamless move. You don't even have to wake up the phone first.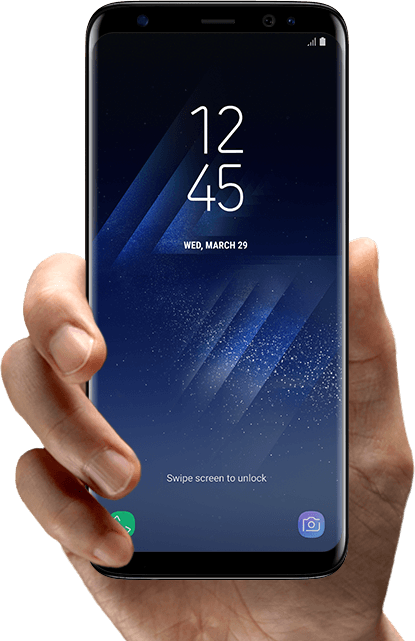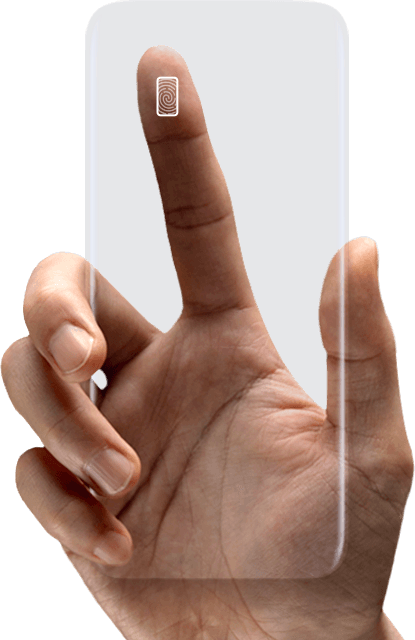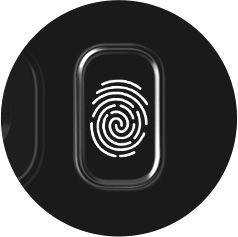 Secure your most private information
If you have files and apps that need to be kept truly private, keep them in the Secure Folder. Once there, they can only be accessed by you. And Samsung's defense-grade Knox system will make sure it stays that way. For ultimate privacy, you also have the option to make the Secure Folder visible to only yourself.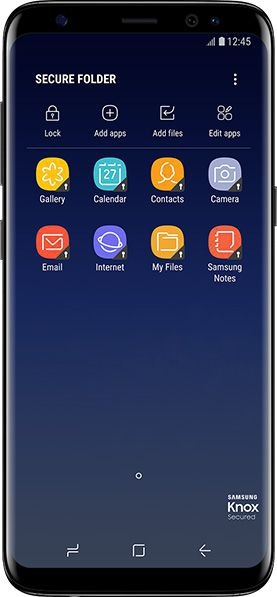 The enhanced security offered by Samsung Knox has been approved by 29 governments worldwide. Its chip-level security reinforces several layers of protection that work at hardware and software levels. On the Galaxy S8 and S8+, the upgraded Knox 2.8 is in a position to safeguard your data around the clock.

Knox Container

SE for Android

TIMA

Secure Boot & Trusted Boot

Hardware Root of Trust